iXsystems TrueNAS Z30

The world's leading storage server, FreeNAS, hardened and tuned for enterprise storage applications.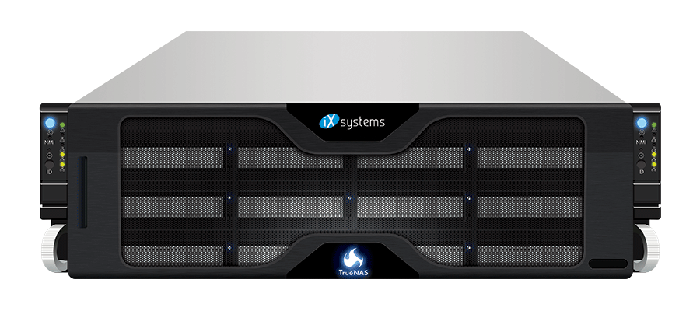 Sorry, this product is no longer available, and has been replaced by iXsystems TrueNAS M40
Overview: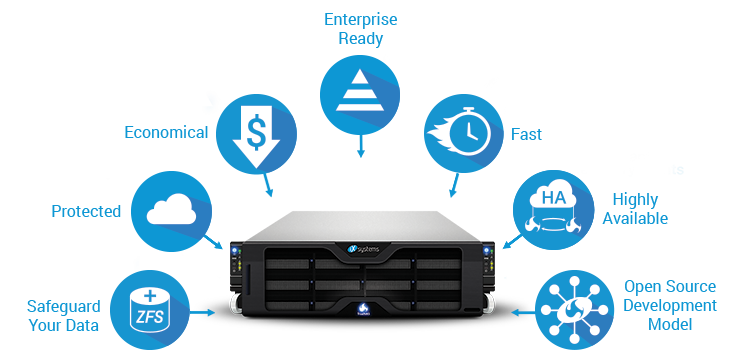 ZFS-based Storage Arrays for Enterprise Workloads
For over twenty years, iXsystems® has been the go-to company for storage and servers driven by open source software, and we're also the developers of FreeNAS®. With our unique convergence of hardware, software, and storage expertise, we bring you the award-winning TrueNAS flash and all flash storage arrays, offering enterprise reliability and performance at a value unheard of in storage.
Unify your business-critical applications with a TrueNAS storage array that fits the performance and capacity requirements of your application. TrueNAS unifies block and file storage, grows to nearly 5PB in a rack, is available in hybrid and all-flash configurations, and uses a ZFS-based file system that guarantees data stays pristine and safe.
The world's leading storage server, FreeNAS, hardened and tuned for enterprise storage applications.
Businesses today demand more powerful, reliable, and flexible storage than ever before. To keep pace, IT departments must implement solutions that tax their storage budgets in order to scale storage along with the demand. Traditional solutions can create massivelycomplex storage islands that are often expensive, inefficient, and difficult to manage. By contrast, TrueNAS offers a solution that combines the flexibility of unified storage, the performance and efficiency of solid state flash drives, the capacity of hard disks, the familiarity and simplified management of the FreeNAS user interface, and white glove enterprise support.
Every TrueNAS Enterprise Storage Appliance is a NAS and a SAN, offering a full range of storage protocols. Its unified architecture reduces deployment risks, conserves power, space, and cooling, and reduces possible failure points by an order of magnitude. Its hybrid storage pools and intelligent storage optimization allow you to maximize storage efficiency by achieving consolidation ratios of 2X for hot or active data to 10X for cold or off-line data. TrueNAS includes compression, deduplication, snapshots, and replication at no extra cost.
Whether it is a primary file store, offsite replication target for business continuity, VM storage, databases, audio/video editing, or media storage, there is a TrueNAS model to fit the application. TrueNAS is performance, scalability, data integrity, reliability, and ease-of-management for business that never sleeps.
Features:
Safe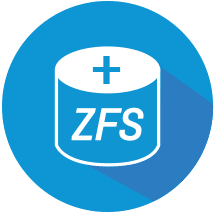 One of the key pieces of technology we use in TrueNAS is the ZFS filesystem.
So what makes ZFS so great?
True Protection
TrueNAS provides unrivaled data integrity protection by using the OpenZFS enterprise file system. OpenZFS is a next-generation file system in every regard from its self-healing bit rot mitigation to its flexible snapshotting and replication.
True Scalability
OpenZFS is a future-proof 128-bit "scale up" file system that is designed for decades of continuous use. TrueNAS grows from hundreds of GBs to 4PB per system and is designed to make the increase in capacity painless.
True Flexibility
TrueNAS offers you the flexibility of choice, providing CIFS/SMB, AFP, and NFS for file storage and iSCSI and Fibre Channel for block storage. Every common operating system, hypervisor, and application is supported. TrueNAS uses OpenZFS to provide unlimited point-in-time snapshots, allowing you to roll back and access data as it was. TrueNAS is a proven way to mitigate virtual machine corruption, user error, and ransomware attacks like CryptoLocker.
True Performance
TrueNAS delivers a perfect balance of price and performance that puts many all-flash arrays to shame. It uses TrueCache™ to leverage RAM, flash storage and spinning disks for flash-like performance with spinning disk capacities and economics.
True Freedom
Originally developed at Sun Microsystems, but now Open Source, OpenZFS is an enterprise-grade file system that iXsystems has delivered to more users than anyone. We pride ourselves on working closely with the OpenZFS community to help make OpenZFS the greatest file system ever written.
---
Economical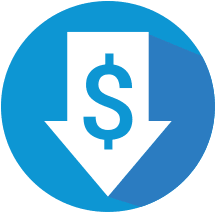 Cost should not be the sole reason to go with a storage vendor. Solid-state performance with spinning-disk capacity and cost—that's what you get with TrueNAS. Since the performance of RAM and flash is significantly faster than HDDs and has a lower power requirement, we created TrueCache™ to combine RAM and nonvolatile flash with high-density spinning disks to save you money when you need to increase capacity or performance. When the appropriate number of drives is inserted, their capacity is immediately available for use, allowing for seamless capacity expansion without service interruption.
iXsystems also offers an all-flash array, the TrueNAS Z50 TrueFlash™, which combines the performance of SSDs with the powerful enterprise features and elegant simplicity of a TrueNAS hybrid storage array, making it ideal for your most latency-sensitive and demanding mission-critical workloads.
TrueNAS gives you enterprise-class storage that has all the features you need for less than many vendor's prices. Why shouldn't you use TrueNAS instead of another vendor's storage. There's no question that TrueNAS is hands-down the best value in storage.
---
Enterprise Ready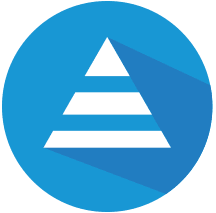 TrueNAS guarantees data integrity and has redundancy throughout the storage array. It includes instant snapshots and clones with local and remote replication. Windows users can easily integrate snapshots with the view previous versions attribute of files from within Windows Explorer. Get simple and efficient recovery points for VMs and business-critical applications.
Not everything goes as planned all the time, and how your vendor reacts in critical situations is what makes the difference. We have built our business on quality of service and support, and we want you to view our team as an extension of yours. iXsystems offers tiers of support to meet your organization's specific needs. We support your storage deployment so you don't end up having to scramble for a costly services or additional hardware. In fact, customers say that the support they get with TrueNAS is first rate and they prefer our support to other vendors.
---
Fast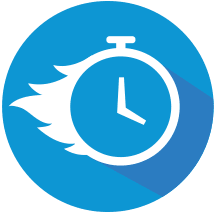 TrueNAS' transactional processing model also allows it to write to individual physical disks, rather than just the RAID volume. TrueNAS will stripe writes across RAID volumes and place synchronous writes together in a physical disk location, speeding up write performance. The transactional model also means that there are no long waits for file system checking. In the case you need to sync mirrors with only a bit of information, you don't have to wait for it to sync any of the empty disk space, which can take a good deal of time.
TrueNAS uses TrueCache™ to combine DRAM and nonvolatile flash with high-density spinning disks to create a flash-first architecture. TrueCache™ uses algorithms that make sure your Most Recently Used (MRU) and Most Frequently Used (MSU) data are stored in the fastest system storage media. Spinning disks are notoriously slow and all flash solutions drive up your dollar per gigabyte cost significantly. By utilizing these algorithms in combination with flash-based read and write caching, you can speed up your performance by orders of magnitude at minimal cost.
TrueNAS Adaptive Compression (TAC™) intelligently compresses what it can and skips over any data too inefficient to be worthwhile. TrueNAS uses block-based deduplication that can find shared blocks between different applications or VM-based operating systems, such as Linux and Windows VMs. This storage optimization reduces the size of IOPS that reach storage media, which actually increases performance. Its storage optimization lets you get the most out of every byte of TrueNAS storage by increasing capacity up to 10x without you having to worry about I/O performance.
---
Highly Available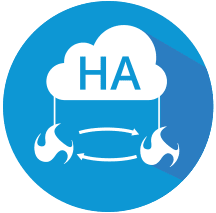 TrueNAS is storage designed for around-the-clock applications. To upgrade any model to high availability, you simply add a second storage controller. When data grows, the expansion of TrueNAS storage is simple and non-disruptive. Every TrueNAS model supports non-disruptive upgrade (NDU) capacity expansion, storage controller redundancy, hot spares, and redundant power/cooling. To increase cache, you insert a cache device, and it is available for use. If you need to move between models to increase performance, it's as simple as replacing storage controllers, additional network controllers can be added for more network connectivity. In the event of a drive failure, TrueNAS can automatically replace a drive with an available spare. If a power supply or fan fails, an alternate is utilized. With TrueNAS, downtime isn't an option.
---
Certified & VM Ready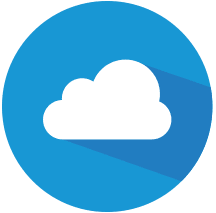 TrueNAS integrates with all major virtual machine environments, enabling you to deploy hundreds or thousands of VMs and virtual desktops (VDI) in minutes and run more operating environments on a single host from a single, hassle-free array.

Citrix, Microsoft, and VMware have certified TrueNAS. It supports their hypervisors and is integrated with VMware VAAI/Block and VMware snapshots, and has a vCenter plug-in, it is also integrated with Microsoft CSV, ODX, and VSS. TrueNAS gives you instant and crash-consistent snapshots of any VMware VM, allowing you to replicate a VM and restart it.
---
Driven by Open Source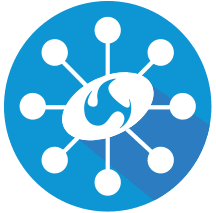 At iXsystems, we are defined by Open Source. Everything we do, software we use internally, all projects we contribute to, and nearly every piece of software we develop is open. We develop FreeNAS, the Open Source version of TrueNAS. FreeNAS has been Open Source software since its inception in late 2005 and its 8.5M downloads make it the world's largest Open Source-based software defined storage solution.
We're passionate about Open Source because we believe in the open flow of information and the innovation it fosters. We love the development model because it allows us to release a more secure, stable and feature-rich product more quickly than our competition. The model also provides us with direct access to a community of users and testers that provide us with feedback and feature requests, and therefore enhances our speed of innovation. Our support of Open Source technology enables us to beat the competition on both features and price, which lets us deliver the highest value, lowest initial cost, and best return on investment for our clients.
---
Comprehensive Licensing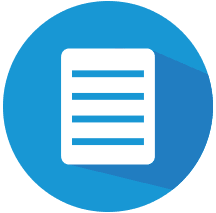 With TrueNAS, the software license is comprehensive, so you get the best value in an enterprise storage array then you would from other vendors. You don't pay separately for features like data protection, capacity, and replication. If other features are needed in the future, you will not incur additional licensing costs.
Specifications:
TrueNAS Z30 Specifications
Capacity (RAW)
Up To 1.1PB
Effective* Capacity
Up To 2.75PB
Expansion Shelves Supported
4
Storage Architecture
Flash + Disk
Network Performance
Up to Twenty Gigabit
Flash Read/Write Cache
Up to 2.4TB
Hypervisor Certifications
Citrix Ready, VMware Ready, Hyper‑V
Hybrid Storage Pools
High-Availability Option
* Compression rates vary by application. 2.5x compression factor for Hybrid Arrays and 10x for All-Flash Arrays is reflected in the effective capacity.
Pricing and product availability subject to change without notice.
iXsystems Products
TrueNAS Z30 Bronze Support
1-Year Bronze Support Z30
1-Year 8x5 Help Desk (phone/email) Software Support w/ Next Business Day Advanced Parts/Storage Controller Replacement
#1-Year-Bronze-Support-Z30
Our Price: $1,923.00
3-Year Bronze Support Z30
3-Year 8x5 Help Desk (phone/email) Software Support w/ Next Business Day Advanced Parts/Storage Controller Replacement
#3-Year-Bronze-Support-Z30
Our Price: $3,846.00
5-Year Bronze Support Z30
5-Year 8x5 Help Desk (phone/email) Software Support w/ Next Business Day Advanced Parts/Storage Controller Replacement
#5-Year-Bronze-Support-Z30
Our Price: $7,692.00
TrueNAS Z30 Silver Support
1-Year Silver Support Z30
1-Year 8x5 Help Desk (phone/email) w/ Next Business Day On-site Hardware Support + Advanced Parts/Storage Controller Replacement
#1-Year-Silver-Support-Z30
Our Price: $3,846.00
3-Year Silver Support Z30
3-Year 8x5 Help Desk (phone/email) w/ Next Business Day On-site Hardware Support + Advanced Parts/Storage Controller Replacement
#3-Year-Silver-Support-Z30
Our Price: $7,692.00
5-Year Silver Support Z30
5-Year 8x5 Help Desk (phone/email) w/ Next Business Day On-site Hardware Support + Advanced Parts/Storage Controller Replacement