iXsystems TrueNAS M50

ZFS-based Enterprise Open Source Storage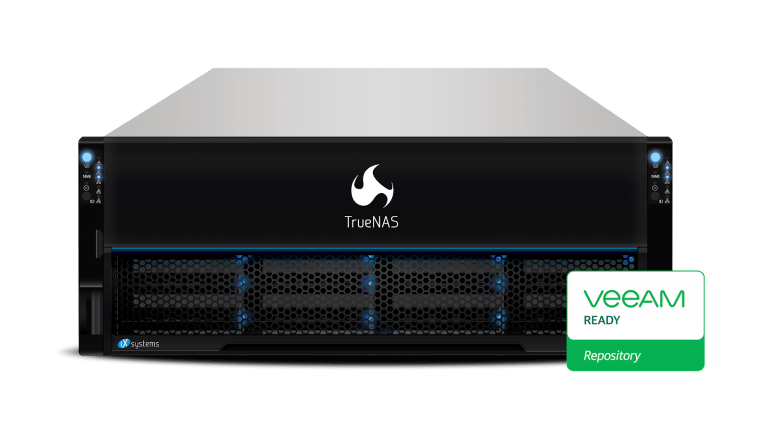 iXsystems
TrueNAS M50
TrueNAS M50 3U Unified Storage Appliance – 44TB Raw Capacity
- 22 x 2TB 3.5" SAS Drives (includes 3 year NBD onsite Silver Support)
#M50-44TB
Our Price: $65,132.00
TrueNAS M50 3U Unified Storage Appliance – 88TB Raw Capacity
- 22 x 4TB 3.5" SAS Drives (includes 3 year NBD onsite Silver Support)
#M50-88TB
Our Price: $73,052.00
TrueNAS M50 3U Unified Storage Appliance – 132TB Raw Capacity
- 22 x 6TB 3.5" SAS Drives (includes 3 year NBD onsite Silver Support)
#M50-132TB
Our Price: $80,972.00
TrueNAS M50 3U Unified Storage Appliance – 176TB Raw Capacity
- 22 x 8TB 3.5" SAS Drives (includes 3 year NBD onsite Silver Support)
#M50-176TB
Our Price: $88,892.00
TrueNAS M50 3U Unified Storage Appliance – 220TB Raw Capacity
- 22 x 10TB 3.5" SAS Drives (includes 3 year NBD onsite Silver Support)
#M50-100TB
Our Price: $96,812.00
TrueNAS M50 3U Unified Storage Appliance – 264TB Raw Capacity
- 22 x 12TB 3.5" SAS Drives (includes 3 year NBD onsite Silver Support)
#M50-264TB
Our Price: $104,732.00
Click here to jump to more pricing!
Overview: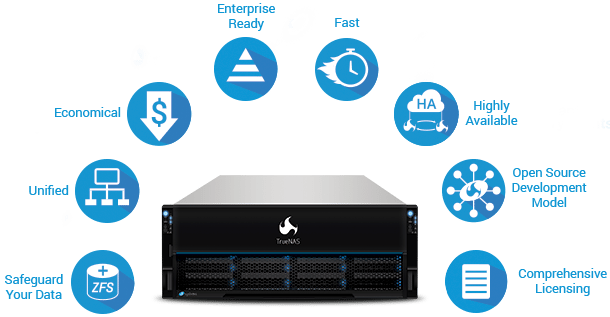 ZFS-based Enterprise Open Source Storage
For over twenty years, iXsystems has been the go-to company for storage and servers driven by Open Source, and we're also the developers of FreeNAS®. With our unique convergence of hardware, software, and storage expertise, we bring you the award-winning TrueNAS flash-turbocharged enterprise-grade open storage platform, offering reliability and performance at a value unheard of in storage. TrueNAS unifies storage access, grows to nearly 10PB in a rack, is available in hybrid and all-flash configurations, has features that let you move away from the cloud saving over 70% over AWS, and uses the ZFS file system to guarantee data stays pristine and safe.
TRUENAS M40
Hybrid storage
Supports single or redundant storage controllers

Second storage controller can be added later to upgrade to HA

128GB RAM per storage controller
Up to 2.4TB SSD-based read cache
16GB NVDIMM-based write cache per storage controller
Networking:

2x 40GbE (or 4x 10GbE) + 2x 10GBase-T interfaces per storage controller

Fiber Channel: Up to 4x 16Gb interfaces per controller
Maximum storage capacity: Up to 2 PB

Number of expansion shelves supported: Up to 2
Available expansion shelf models: ES12, ES24, ES60

Maximum power draw**

Dual storage controller (HA): 779 Watts
Single storage controller: 404 Watts
BTU: 1377/2647 BTU/h
TRUENAS M50
Hybrid storage
Supports single or redundant storage controllers

Second storage controller can be added later to upgrade to HA

256GB-1.5TB RAM per storage controller
Up to 12.5TB of NVMe-based read cache
16GB NVDIMM-based write cache per storage controller
Networking:

Standard: 2x 40/50/100GbE (optical) + 2x 10GBase-T per controller
Maximum: Up to 4x 40/50/100GbE or 10x 10GbE per controller

Fiber Channel: Up to 4x 16Gb interfaces per controller
Fiber Channel: Up to 4x 16/32Gb interfaces per controller
Maximum storage capacity: up to 10.4 PB

Number of expansion shelves supported: up to 12
Available expansion shelf models : ES12, ES24, ES60

Maximum power draw**

Dual storage controller (HA): 905 Watts
Single storage controller: 471 Watts
BTU: 1607/3089 BTU/h
Powerfully-Scalable Enterprise Storage: Open Source Economics.
The flagship TrueNAS M-Series line of unified storage arrays are designed with enterprise features, highavailability, and maximum performance in mind. Available in two models, the TrueNAS M40 and M50 provide unified file, block, and object storage and are available in single or dual-controller, hybrid, or all-flash configurations. Featuring multiple high-speed networking (up to 100Gb/s), system memory up to 1.5TB, NVDIMM and NVMe caching, and up to 10PB capacity, the TrueNAS M-Series is ideally suited for heavy IT storage workloads, including virtualization, media production, high-speed file sharing, and backup
The TrueNAS M-Series arrays combine the flexibility of unified storage, the performance of solid state flash drives, the capacity of hard disks, the simplified management of a powerful web-based user interface, and white-glove enterprise support. TrueNAS inherits the rich functionality and Open Source economics of FreeNAS® and adds Enterprise-class capabilities.
Every TrueNAS enterprise storage array supports unified block, file, and S3-compliant object storage protocols. Its modular hardware architecture conserves power, space, and cooling while supporting multiple applications with its hybrid flash and disk storage pools. Optional High Availability ensures storage services are not disrupted, while Intelligent Storage Optimization maximizes storage efficiency with typical data reduction ratios of greater than 2.5x.
The TrueNAS M-Series delivers high-performance, scalability, data integrity, reliability, and ease-of-management for companies that never sleep.
PERFORMANCE & SCALE WITHOUT COMPROMISE
Hybrid or All Flash Array? With TrueNAS, you can have both. The TrueNAS M-Series leverages industry-leading cache technology along with ZFS by merging DRAM, nonvolatile memory, and flash (NVDIMM and NVMe/SSD) with high-density spinning disks to deliver low latency flash performance at disk capacity and cost. With up to four 100Gb/s network ports per controller, the TrueNAS M-Series is designed to move terabytes of data at maximum speed.
SELF-HEALING DATA PROTECTION
Data integrity is the name of the game, and TrueNAS leaves nothing about your data to chance. In-flight data corruption is automatically detected and repaired before it ever reaches disk, and bit rot and data decay are identified and scrubbed clean. This ensures data is always pristine. Simply put, what you store on a TrueNAS storage solution today will remain intact for as long as it's in service.
INTELLIGENT STORAGE OPTIMIZATION
TrueNAS maximizes storage efficiency by offering compression, deduplication, and thin provisioning at no extra cost. The TrueNAS Adaptive Compression (TAC) algorithm efficiently boosts storage performance while maximizing storage capacity. TAC intelligently adjusts its compression ratio without wasting system resources. Before data is stored, TrueNAS dynamically detects and compresses what it can and skips over any data too inefficient to be worthwhile.
UNLIMITED SNAPSHOTS & REPLICATION
Most storage appliances require additional licenses for advanced features – but not TrueNAS. Unlimited file version retention, restoration, and replication are at your fingertips. Data is automatically protected locally against unintentional alteration, such as ransomware or malware, with minimal storage consumption. Data can be replicated locally, remotely, or to the cloud for backups or disaster recovery. TrueNAS snapshots can also be coordinated with VMware snapshots.
With the power of TrueNAS, any data protection or disaster recovery policy is simple to implement and maintain.
Features:
True Protection
TrueNAS integrates with all major backup vendors and virtual machine environments, and is certified with Veeam Backup and Replication, Citrix and VMware. It supports VMware snapshots, and has a vCenter plug-in. It is also integrated with Microsoft CSV, ODX, and VSS.
True Scalability
ZFS is a future-proof 128-bit "scale up" file system that is designed for decades of continuous use. TrueNAS grows from hundreds of GBs to 10PB per system and is designed to make the increase in capacity painless.
True Flexibility
TrueNAS offers flexibility of choice, providing SMB, AFP, and NFS for file storage, iSCSI and Fibre Channel for block storage, and S3-compatible APIs for object storage. Every common operating system, hypervisor, and application is supported. TrueNAS uses OpenZFS to provide unlimited point-in-time snapshots, allowing you to roll back and access previous data versions. TrueNAS is a proven way to mitigate virtual machine corruption, user error, and ransomware attacks.
True Performance
The flash-turbocharged TrueNAS delivers a perfect balance of price and performance that puts many all-flash arrays to shame. It uses TrueCache™ to leverage RAM, flash storage, and spinning disks for flash-like performance with spinning-disk capacities and economics.
True Freedom
TrueNAS is the enterprise version of FreeNAS, the #1 software-defined storage operating system. With TrueNAS, iXsystems has delivered the enterprise-grade OpenZFS file system to more users than anyone. We pride ourselves on working closely with the Open Source community to help make OpenZFS the greatest filesystem ever written.
---
Unified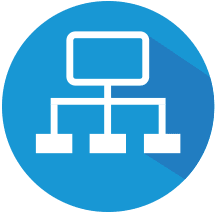 The lack of unified support in many other storage arrays impacts the ability to use and share data worldwide, increasing storage TCO. TrueNAS provides:
Unified access of multiple files using various block, file, and object protocols.
Reduction in the number of storage arrays required to support applications.
The ability to build a private cloud instead of relying on expensive cloud storage services.
---
Economical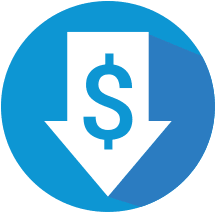 As a true enterprise storage platform, TrueNAS delivers models that meet very demanding performance and capacity requirements. The top of the line TrueNAS M50 has up to four active 100GbE ports, 3TB of RAM, 32GB of NVDIMM write cache, and up to 15TB of NVMe flash read cache. Solid-state performance with spinning-disk capacity and cost—that's what you get with a flash-turbocharged TrueNAS. iXsystems also offers an all-flash array, the TrueNAS Z50 TrueFlash, which combines the performance of flash with the powerful enterprise features and elegant simplicity of a TrueNAS hybrid storage array, making it ideal for latency-sensitive and demanding mission-critical workloads. There's no question that TrueNAS is hands-down the best value in enterprise-class storage.
---
Enterprise Ready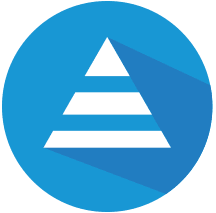 TrueNAS guarantees data integrity and has redundancy throughout the storage array. It includes instant snapshots and clones with local and remote replication. Windows users can easily integrate snapshots with the view previous versions attribute of files from within Windows Explorer. Get simple and efficient recovery points for VMs and business-critical applications.
Not everything goes as planned all the time, and how your vendor reacts in critical situations is what makes the difference. We have built our business on quality of service and support, and we want you to view our team as an extension of yours. iXsystems offers tiers of support to meet your organization's specific needs. We support your storage deployment so you don't end up having to scramble for a costly services or additional hardware. In fact, customers say that the support they get with TrueNAS is first rate and they prefer our support to other vendors.
---
Fast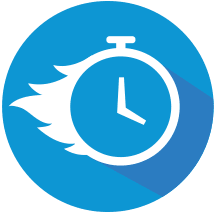 With TrueNAS there are no long waits for filesystem checking at boot time. TrueNAS uses TrueCache™ to combine DRAM and non-volatile flash with high-density spinning disks to create a flash-turbocharged architecture. TrueCache uses algorithms to ensure data is stored on the fastest system storage media. By utilizing these algorithms in combination with flash-based read and write caching, performance speed increases by orders of magnitude at minimal cost.
TrueNAS intelligently compresses what it can and skips over any data too inefficient to be worthwhile. Deduplication finds shared blocks between different applications or VMs. This storage optimization reduces the size of data written to storage media, increases performance, and gets the most out of every byte of storage.
---
Highly Available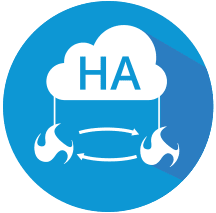 TrueNAS storage is designed for around-the-clock applications. When data grows, the expansion of TrueNAS storage is simple and non-disruptive.To upgrade any TrueNAS model to High Availability, simply add a second storage controller. High Availability ensures data is always available, meeting almost any storage requirement and lowering TCO to levels previously not thought possible with an enterprise storage array. With TrueNAS, downtime isn't an option.
---
Driven by Open Source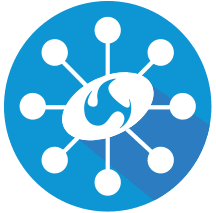 We're passionate about Open Source because we believe in the open flow of information and the innovation it fosters. We were the first to provide enterprise-grade storage based on Open Source. The Open Source development model allows us to release a more secure, stable, and feature-rich product more quickly than our competition. Open Source also provides us with direct access to a community of users and testers which provide feedback and feature requests, enhancing our speed of innovation.
Open Source technology enables us to beat the competition on both features and price, which lets us deliver the highest value, lowest cost, and best return on investment for our clients. We develop FreeNAS, the Open Source version of TrueNAS. FreeNAS has been Open Source software since its inception in late 2005 and its 10M downloads make it the world's largest software-defined storage operating system.
---
Comprehensive Licensing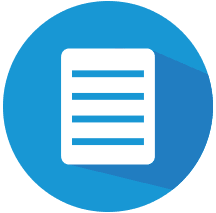 TrueNAS accelerates return on investment by providing better value over many other storage vendors. With TrueNAS, you don't pay separately for features like snapshots/clones, unified protocols, and replication. If other features are needed in the future, you will not incur additional licensing costs.
Specifications:
TrueNAS X10
TrueNAS X20
TrueNAS M40
TrueNAS M50
Max Capacity (RAW)
504 TB
1 PB
2 PB
10.4 PB
Max Effective* Capacity
1.26PB
2.5 PB
5 PB
26 PB
Drives/Expansion Shelves Supported
36/2
72/2
144/2
744/12
Storage Architecture
Flash + Disk
Cache Architecture
SSD
SSD
SSD/NVDIMM
NVMe/NVDIMM
Flash Read/Write Cache
Up to 400GB
Up to 800GB
R: SSD Up to 2.4 TB
W: NVDIMM
R: Up to 15 TB NVMe
W: NVDIMM
Certifications
Citrix Ready, VMware Ready, Veeam Ready
Hybrid Storage Pools
Max Ethernet Speed
2x10GbE
4x10GbE
2x40GbE
4x100GbE
Fibre Channel (option)
N/A
2x16Gb
4x16Gb
4x32Gb
* Compression rates vary by application. 2.5x compression factor for Hybrid Arrays and 10x for All-Flash Arrays is reflected in the effective capacity.
Pricing and product availability subject to change without notice.
iXsystems
TrueNAS M50
TrueNAS M50 3U Unified Storage Appliance – 44TB Raw Capacity
- 22 x 2TB 3.5" SAS Drives (includes 3 year NBD onsite Silver Support)
#M50-44TB
Our Price: $65,132.00
TrueNAS M50 3U Unified Storage Appliance – 88TB Raw Capacity
- 22 x 4TB 3.5" SAS Drives (includes 3 year NBD onsite Silver Support)
#M50-88TB
Our Price: $73,052.00
TrueNAS M50 3U Unified Storage Appliance – 132TB Raw Capacity
- 22 x 6TB 3.5" SAS Drives (includes 3 year NBD onsite Silver Support)
#M50-132TB
Our Price: $80,972.00
TrueNAS M50 3U Unified Storage Appliance – 176TB Raw Capacity
- 22 x 8TB 3.5" SAS Drives (includes 3 year NBD onsite Silver Support)
#M50-176TB
Our Price: $88,892.00
TrueNAS M50 3U Unified Storage Appliance – 220TB Raw Capacity
- 22 x 10TB 3.5" SAS Drives (includes 3 year NBD onsite Silver Support)
#M50-100TB
Our Price: $96,812.00
TrueNAS M50 3U Unified Storage Appliance – 264TB Raw Capacity
- 22 x 12TB 3.5" SAS Drives (includes 3 year NBD onsite Silver Support)
#M50-264TB
Our Price: $104,732.00
TrueNAS M50-HA
TrueNAS M50HA 3U Unified Storage Appliance – 44TB Raw Capacity
- 22 x 2TB 3.5" SAS Drives (includes 3 year NBD onsite Silver Support)
#M50HA-44TB
Our Price: $111,932.00
TrueNAS M50HA 3U Unified Storage Appliance – 88TB Raw Capacity
- 22 x 4TB 3.5" SAS Drives (includes 3 year NBD onsite Silver Support)
#M50HA-88TB
Our Price: $119,852.00
TrueNAS M50HA 3U Unified Storage Appliance – 132TB Raw Capacity
- 22 x 6TB 3.5" SAS Drives (includes 3 year NBD onsite Silver Support)
#M50HA-132TB
Our Price: $127,772.00
TrueNAS M50HA 3U Unified Storage Appliance – 176TB Raw Capacity
- 22 x 8TB 3.5" SAS Drives (includes 3 year NBD onsite Silver Support)
#M50HA-176TB
Our Price: $135,692.00
TrueNAS M50HA 3U Unified Storage Appliance – 220TB Raw Capacity
- 22 x 10TB 3.5" SAS Drives (includes 3 year NBD onsite Silver Support)
#M50HA-100TB
Our Price: $143,612.00
TrueNAS M50HA 3U Unified Storage Appliance – 264TB Raw Capacity
- 22 x 12TB 3.5" SAS Drives (includes 3 year NBD onsite Silver Support)
#M50HA-264TB
Our Price: $151,532.00