iXsystems TrueNAS ES24F

TrueNAS Rackmount Expansion Shelf

iXsystems Products
TrueNAS Expansion Shelves
TrueNAS ES24F Rackmount Expansion Shelf
#TrueNAS-ES24F
Get a Quote!
Click here to jump to more pricing!
Overview:
Scale Storage Effortlessly
To meet the demands of today's applications, businesses need to keep pace with massive data growth. The modern business has to support a full range of storage protocols for Windows, Apple, Unix, and mobile devices. Thousands of terabytes of data need to be retained for analysis by Big Data applications.
To support these and other business requirements, and to reduce storage sprawl, the TrueNAS Enterprise "pay as you grow" pricing model offers storage, power, and space efficiency with the ability to expand capacity on an as-needed basis.
Five expansion shelf options make TrueNAS capacity expansion effortless. Every TrueNAS model has enclosure management, supports storage controller redundancy and global hot spares, zero downtime firmware updates, upgrades, and offers around the clock support. Without disruption, you can add expansion shelves and drives to TrueNAS to keep pace with growing storage needs.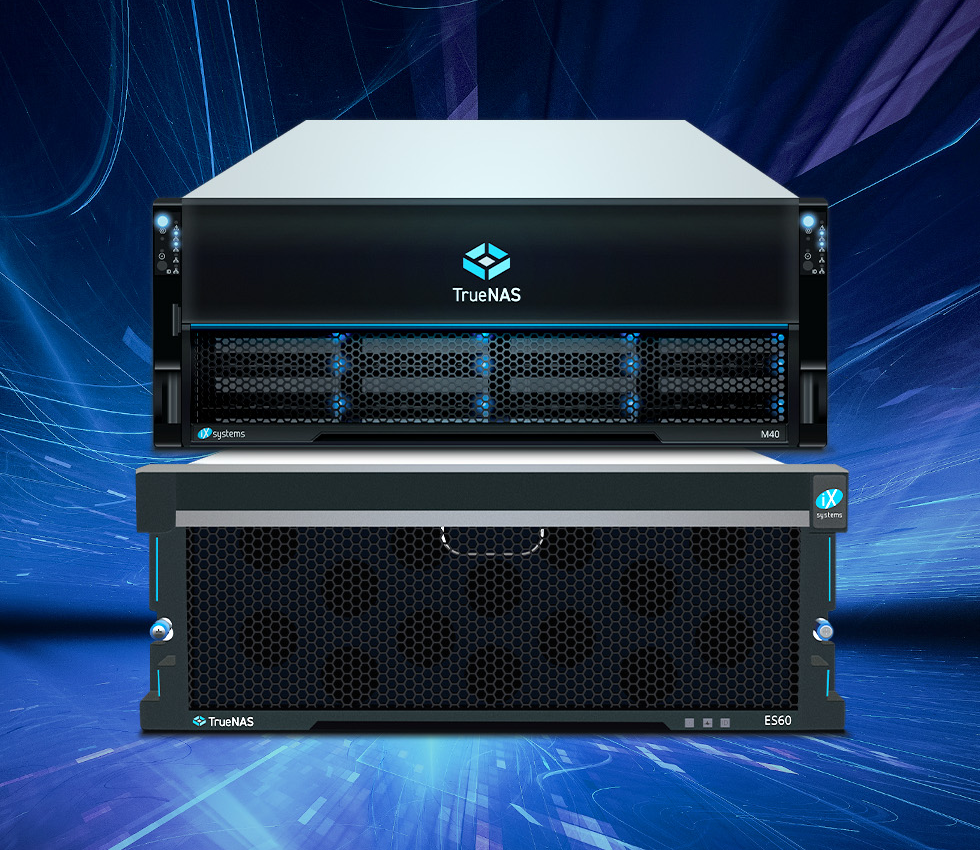 ---
Pricing and product availability subject to change without notice.
iXsystems Products
TrueNAS Expansion Shelves
TrueNAS ES24F Rackmount Expansion Shelf
#TrueNAS-ES24F
Get a Quote!